News
A Trusted Global Partner in Pumping Solutions
*The following is an excerpt taken from The Australian Mining Review, April 2016
KETO Pumps, Australia focuses predominantly on high wear pump applications and mine dewatering projects; however, the company's flexibility and relative autonomy in the mining market continues to drive growth from other fixed plant parts and consumables.
KETO's strategy is to develop long term partnerships with key global mining operators, where strategic alignment can reduce operating costs and deliver mutual profitability.
KETO's Australasian sales manager Monte Woods said the company was borne from a critical need for greater competition in the global slurry pump market – and in 2016's economic climate, KETO was more relevant than ever.
"For those mine operators that see the benefit of a viable global alternative to the incumbent slurry pump provider, the available cost savings are enormous." he said.
In late 2015 KETO was approached by a reliability engineer from an underground gold mine in Central NSW who wished to explore alternate design and material options for a high wear filter feed duty, with the additional head office directive of cost savings via alternative supplier sourcing.
Two filter feed pumps with an eight week overhaul cycle – during which all 'wet end' parts were being replaced – were identified as components needing alternate replacement options. This high wear rate is normal in filter feed duties where the pumps are run at partial design flow at elevated pressures.
KETO delivered two wet end replacement kits at a cost saving to the client of 25 per cent compared to the incumbent supplier, with the only design change being a move to KETO's patented severe duty, high efficiency KHEE impeller.
After eight weeks the KHEE impeller and liners remained in a condition that would likely extend the wear life up to 16 weeks, with the impeller to throat bush 'dam' area and suction vanes remaining as new. The liner also remained in excellent condition with only minor wear in a location associated with partial flow capacity.
"This equated to twice the wear life delivered at a saving of 25 per cent, delivered by our standard components already in stock" Mr Woods said.
"With KETO's delivery, reliability and enhanced performance capabilities proven, KETO have identified a further $2 million cost saving across the mining client's two flagship sites, which we look forward to delivering over the next 12 months."
A detailed wear assessment including full 3D image report is available from KETO's head office upon request.
Share this article
LATEST NEWS & ARTICLES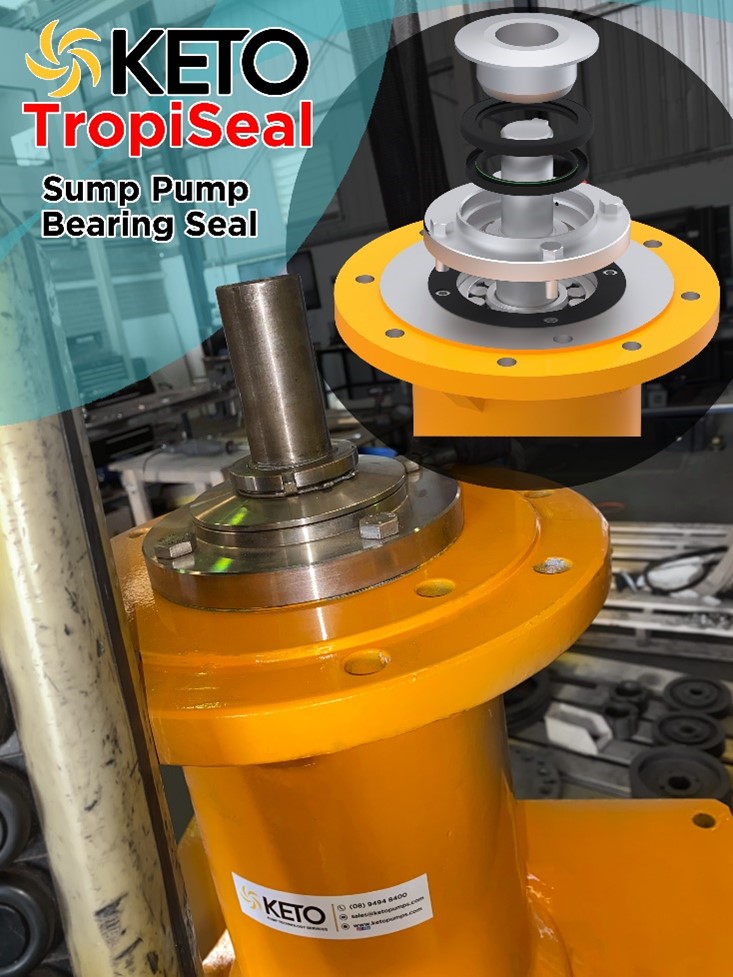 16/02/2023
TropiSeal
For decades, the design of bearing seals for slurry sump pumps has remained unchanged. However, traditional designs running with a labyrinth…
Read full story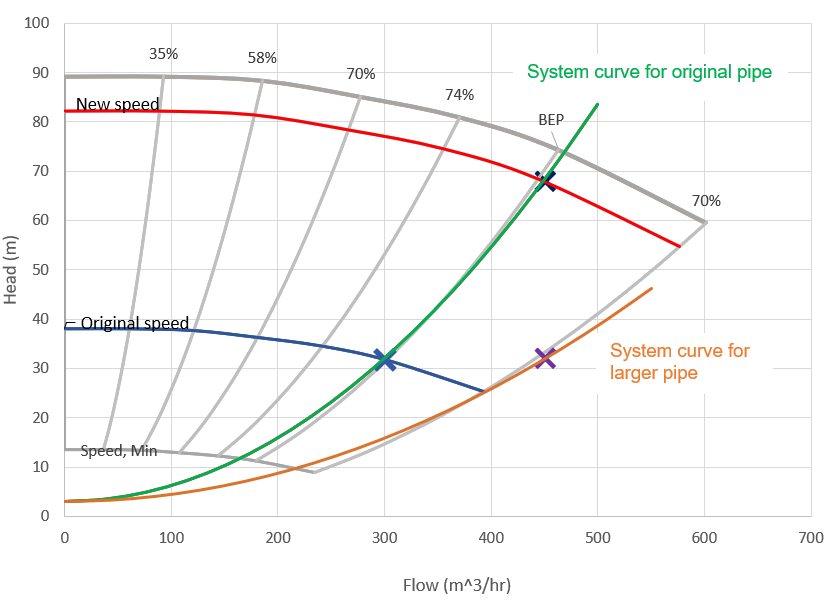 14/02/2023
Do I need a larger slurry pump to increase the flow?
One of the common questions we get from slurry pump users is if they need a larger pump to increase the flow from their slurry pump. Typical…
Read full story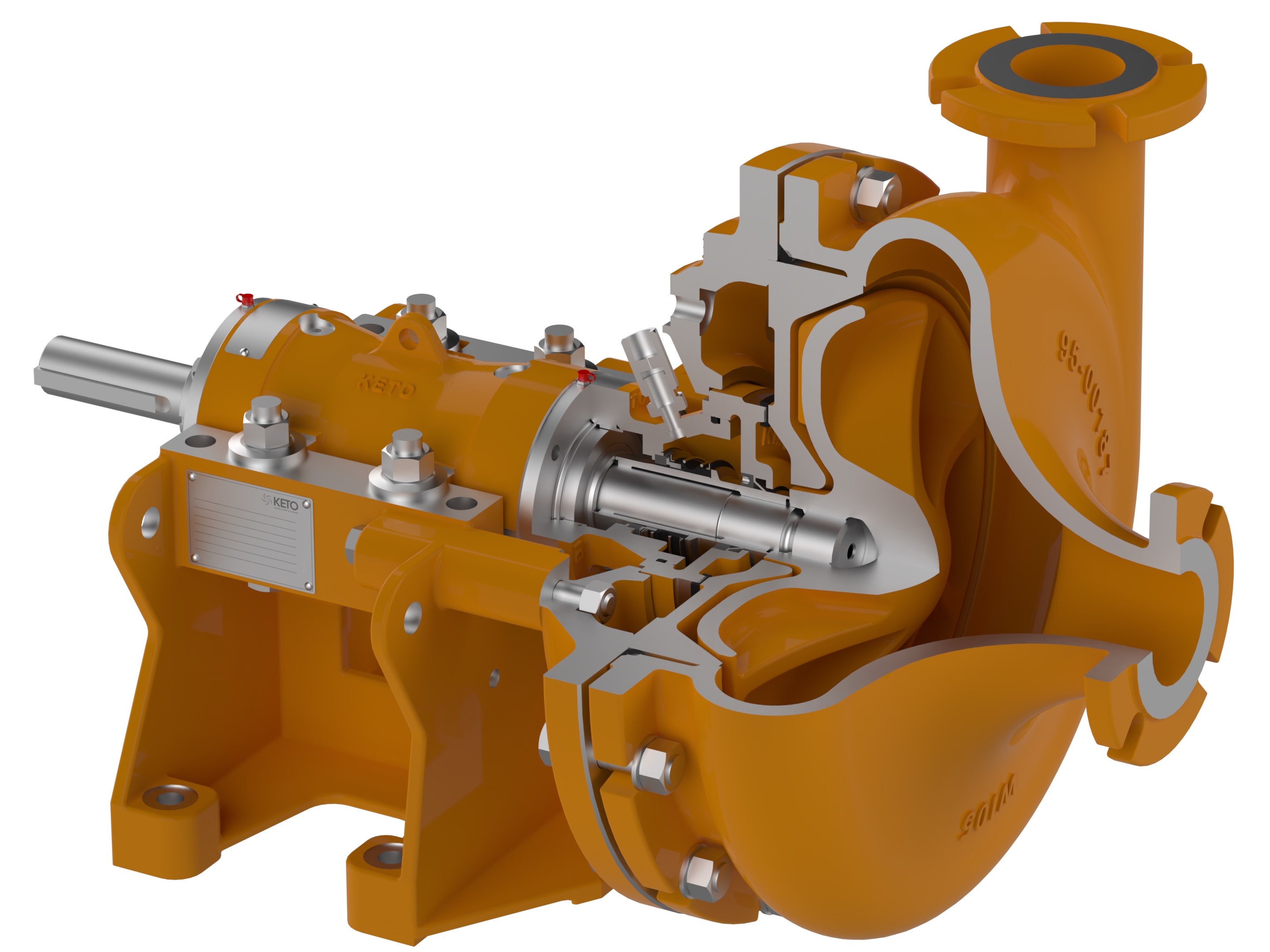 21/07/2021
PRESENTING THE KETO K-TC RANGE
Presenting the KETO K-TC range. After many years of development and engineering, KETO can now supply a range of vortex pumps for horizontal …
Read full story
Read all news
Back to top